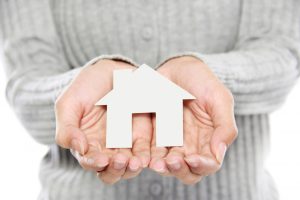 Unfortunately, your furnace can't tell you when it's time for furnace repair services in Eugene, OR, you want to make sure that you're choosing the right team for the job. If you're a homeowner on the hunt for a great HVAC team, then you've probably already realized how difficult it is to find a great team with quality service at a great price.
You can stop your hunt here! We're the right team for the job. We've served all of Oregon for the past 50 years. Throughout our time in business, we've developed a strong reputation due to our commitment to top-tier service.
So, How Can You Tell When it's Time to Call a Professional?
Sometimes it's difficult to tell when you should call a professional from our team for your heater. Here's how you can tell:
You're Hearing Odd Noises
When you turn on your heater, does it capture your attention? It shouldn't. A heater that's functioning efficiently should be almost silent when it runs. The sound your heater makes should be able to be categorized in the "background noise" category. If you're hearing sounds like rattling, banging, squeaking, or grating then just make sure that you contact our professional team members. An odd noise from your heating system is the clearest sign that you're having heating trouble.
There Are Hot and Cold Spots
If you have spots in your home that are always hot or cold in your home then you can benefit from professional furnace care. Hot and cold spots are a symptom of system inefficiency—this can come from a myriad of sources including a problem at the root of your system or even an issue with the vents throughout your home. Don't ignore these spots or just chalk it up to an imbalance in your home, contact a heating technician sooner than later.
You Can't Get Warm
Having trouble getting warm in your home? Your heating system should, well, heat your home. If this is something you're experiencing, it's better for you to contact a professional sooner than later. We see a lot of homeowners actually overlook this problem especially when temperatures here in Eugene get really cold. If you're having trouble getting warm when you run your heater, make sure that you contact our team. If you're in a real bind, we offer 24/7 emergency service for your home.
Your Heating Bills are Too High
Are your heating bills making your eyebrows raise this winter season? Your heating bills are sure to raise the more you use your heater in winter, but they should never be unreasonable. You should never ignore these signs, if your heating bills are putting a strain on your pockets, you should contact our team today. Our heating repair services are comprehensive, and we work fast and efficiently. You'll never have to worry when you choose our team.
If you're ready to schedule the necessary heating repair services for your home, contact our team at Comfort Flow Heating today. We're a leading name in HVAC services in Eugene due to our commitment to excellence—you won't be disappointed when you choose our team.