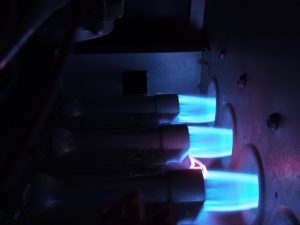 We're still experiencing cold and rainy weather here in Oregon, and we can expect to have these conditions for a few weeks. (After all, that's what we've come to expect in a state that gets this much rain.) We aren't out of the woods yet when it comes to winter weather, so make sure that you are keeping a close watch on potential problems with your furnace or other heating system.
One problem that can occur with a furnace during this time of the year is that it starts to trip the circuit breaker when it turns on. This is something that you can't ignore! If this happens, don't simply keep resetting the circuit breaker and trying to carry on for as long as you can until the breaker trips once more. A circuit breaker trips for a reason—to protect the circuit from a large voltage surge—and whenever one trips, it's a warning that something is wrong.
But… what's wrong? We'll take a look below.