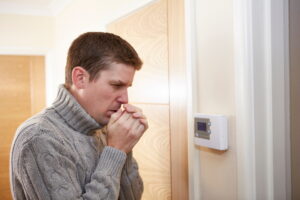 So here's the thing: there might not be anything wrong with your heater. If there is something wrong with your heater, we are definitely the team to call! And to be fair, this is a call we get pretty often. Dry air is an issue for folks running their heating system on a daily, and even hourly, basis.
The assumption that heaters dry out the air is true to a point. When the level of moisture outdoors drops, as it does every winter, then your indoor relative humidity level drops as well. Anything below 30% is considered too low, and it will cause discomfort in addition to lowered immunity, leading to you and your family members catching illnesses easier. Low humidity can even cause property damage as wood starts to dry out and splinter.
But if your heater is only a small part of the problem, and even if it were the main problem, you wouldn't want to stop using it anyway, what can you do? Read on to find out!