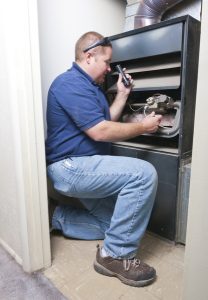 October can be a fun time of the year in Salem—October is here and homeowners are busy planning Halloween parties and costumes. Temperatures are dropping and that means everyone is planning to have their furnaces professional maintained, too.
Wait, what's that? You haven't scheduled your furnace maintenance yet? Well, that is the only way you're going to prevent the worst of furnace problems. More on that below.
The furnace is still the most popular type of heating system found in homes today. Today's models are built with efficiency and performance in mind, not to mention safety. But we in the HVAC industry can only promise these things if you keep up on your annual furnace maintenance tune-ups.