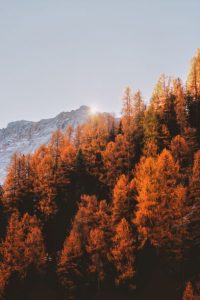 We had a hot summer here in Eugene but now that it's fall it's important to look forward to the future and be proactive about your heater maintenance. When it comes to your HVAC system, you always want time on your side. Our cold weather here in Oregon is very wet and rainy and it's important that you have a reliable heating system by your side through these months. At Comfort Flow Heating we service furnaces, heat pumps, ductless mini splits, and radiant floor heating. If you had any trouble with your heating system last winter and you need heating repairs in Eugene, OR we're the right company for the job.
Signs You Need Heating Repairs
If you're having heating issues that are anything less than emergency repairs, you might think that they're only minor inconveniences that you can learn to live with, but many minor problems become major when they aren't addressed. If you're experiencing any of the problems listed below, it's imperative that you call a professional HVAC technician for assistance.
Low Airflow
If the airflow from your vents has deteriorated from a strong flow of air to a mere trickle, it's likely that you're suffering from a low airflow issue. The origin of this issue could either be a problem with your fan or with your air ducts themselves. If it's a problem with the fan, low airflow is a symptom of the fan's malfunction. If it's a problem with the air ducts it's likely due to an excess amount of dirt and debris in your system. Both of these problems are easily resolved in a quick appointment with an HVAC professional.
Odd Noises
If you've turned on your heater and noticed odd noises like clanking, rattling, or grating, you need heater repairs. Depending on the type of noise your system is emitting, the problem could indicate anything ranging from your compressor malfunctioning to the wiring in your thermostat faltering. The only way to be 100% sure of the problem you have is to have a professional assess your system. Once you've had a trained eye look at your system you can take the necessary steps to move forward.
Bad Indoor Air Quality
If you keep your home clean and routinely change your air filter but notice that there's always dust, it's a sign that something is out of line. A furnace that isn't performing well circulates mildew, dust, and other airborne pollutants instead of filtering them out.
Uneven Heating
If your heater seems to work well in certain areas of your home but seems to barely heat others, it's a sign that you need to repair your heater. Uneven heating and cooling are dependent upon more than just the location of your home, the stories, and where the sun hits, uneven heating can be a side effect of ductwork issues. It's worthwhile to have a professional come out and take a look at your system so you won't have some areas of your home boiling while others remain drafty this winter.