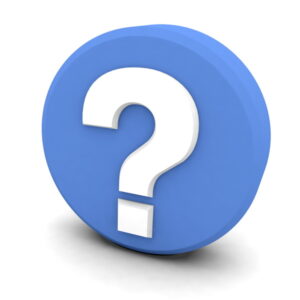 Maybe you are coming back from a First Saturday Park Walk in Eugene or perhaps you're simply returning from running some errands. Whatever your day looks like, you are going to want to come home to a warm, comfortable house. You have a reliable heater, so you are pretty reassured that your home environment is going to be where you want it to be.
What if there was a way to guarantee your comfort when you came home though? You wouldn't just be "pretty sure," you'd be 110% sure that your home will be optimally cozy when you walk in the door. The services we provide for the systems used for heating in Eugene, OR can provide this confidence. For now, though, we'd like to focus on the easiest service to knock out before the weather really gets cold: heating system maintenance.
What Does Maintenance Entail?
The description of a heating maintenance service may sound suspiciously similar to what occurs during a heating repair. That's only because, when you schedule heating repairs with a Comfort Flow Heating technician, we will leave no stone unturned that could negatively affect your heater. But we're getting ahead of ourselves.
Heating maintenance is a service designed to address a variety of seemingly small issues that could hinder the operation of your heater. This can include tasks like changing out or cleaning a dirty heater filter, tightening loose parts, lubricating belts, cleaning the burners, and more. Sounds easy, right? Don't let the description fool you because maintenance can make or break the operation of your heater in the coming months.
How Professional Heater Maintenance Helps
You may be wondering how maintenance helps your heater so much if it involves tasks that seem so minimal. This is one of the many cases in which the phrase, "A little effort goes a long way," definitely applies! The benefits that maintenance can offer your heater and home include:
Better energy use: Your heater will lose a certain percentage of its energy efficiency without a yearly tune-up. With a tune-up though, it will use energy more efficiently for a longer amount of time.
Improved performance: When a technician addresses all of the small issues they find in your heater, it can make a marked difference for the operation of the system. For example, a heater with a clean filter will operate far better than one with a dirty filter.
Better safety: Whether it is checking wires for signs of fraying or cleaning off the heat exchanger and looking for signs of a crack, professional maintenance services will help keep your home much safer in the long run.
Fewer repairs: Unless you like the idea of time and money lost to repair services on a frequent basis, fewer repairs are a great thing. This is why it is good to know that maintenance prevents small issues from escalating into repair needs.
Now we have a question for you: "Have you scheduled heater maintenance yet this season?" If you haven't, don't worry! The professional technicians at Comfort Flow Heating are ready to provide the tune-up you need to keep your home perfectly cozy in the coming months.
Contact Comfort Flow Heating to schedule a maintenance appointment.