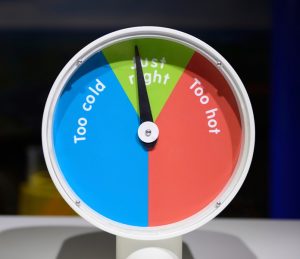 Here at Comfort Flow, our goal is to help our customers be as comfortable as possible, while doing so efficiently. In our last blog post, we cited some methods to do just this. One of the ideas we shared was in regards to good thermostat placement. A thermostat placed directly where sunlight hits, or in a secluded and cool area of your home, will not help your cooling efficiency.
In addition to thermostat placement, you'd do well to consider your thermostat settings. When you understand the best way to set an program your thermostat, you'll be able to use your air conditioner in a way that will save you money on your cooling bills, while still keeping your household comfortable.
Link back to last blog post—refer to proper thermostat placement but also how thermostat settings play a role. Read on to learn more!