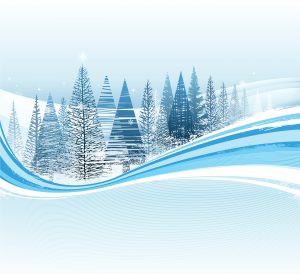 Oregon is currently experiencing a winter snowpack that is much higher than normal—and there's even more snow and cold weather heading our way. The Eugene Public Works night crews have been laboring hard to de-ice, sand, and plow as required. There's some good news in this: snowmelt this year will help replenish our fresh water reservoirs that are currently storing less water than average.
(Oh, and if you're a skier, the Timberline Lodge and Ski Area has more than 130% of its historical snow average—with little wind! A great time to hit the slopes.)
But spring melt feels like it's a long ways off at this point. You're probably concerned with staying warm in your house, and that means extra stress on the heating system. Make sure that you pay special attention to the heater now, since the strain can lead to many different types of malfunctions—and possibly a completely broken-down heater. The faster you call our team for heating repairs in Eugene, OR, the sooner we can reach you and have the problem resolved.
Here Are a Few Common Signs of Heating Trouble Ahead
December bills were higher than expected: You've already had at least one full month of using your heater, so you have an opportunity to compare the bills for this season to last one. Are the current bills much more expensive than you anticipated? Unless there is a comparable rise in fuel costs or the amount you are running your furnace or heat pump, this price spike is a red flag that the heater is failing in some way.
Cold spots: When a forced-air heating system begins to lose its capabilities, one of the first indications of the problem is cold spots in certain rooms—usually the ones farthest from the center of the house. These spots could also come from weak insulation in the rooms or leaks in the ventilation system. (We provide duct sealing to fix this.) Let HVAC experts find the cause so it can be corrected.
Weird noises: This is a broad category, because there are multiple odd sounds that a furnace or heat pump can make that indicate something is amiss. Mechanical grinding and shrieking noises are the most common, and they point toward motors that are burning out. Clanging and rattling sounds often come from damage to the air handler. A gas furnace that's creating booming noises as it turns on usually means the burners are dirty and having difficulty igniting. Clicking sounds from a gas furnace may mean cracked heat exchangers—an issue that needs immediate repairs unless it turns into a health hazard.
Never Try to Repair a Heating System Yourself
We understand that in a desperately cold situation, you might want to tamper with your furnace or heat pump yourself to see if you can fix it. But aside from checking on tripped circuit breakers, clogged filters, or a mistakenly set thermostat, leaving the work to HVAC professionals is safer and more effective. Getting the heater fixed right the first time so it stays fixed is what we're here for!
Comfort Flow Heating in Eugene, OR has delivered quality service and install since 1961! We're standing by 24 hours a day to assist you.