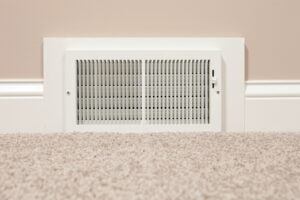 This summer was definitely one of our hottest! You're probably looking forward to the cooler temps and actually using your heater instead of blasting your air conditioner day in and day out at this point. Of course, if you want to be as comfortable as possible while efficiently using your HVAC system, then it's important that you take a few HVAC care steps before you get too far into fall. One of those steps is to take care of any lingering air conditioning repair in Creswell, OR you may have.
The end of summer is the most likely time to experience an AC breakdown, because of how much work our systems go through in this season. But if you know the signs of repair needs, which we'll get into below, then you can help ensure your AC will do its job to the best of its ability when you need it. Read on to learn more about this and to see some other fall HVAC tips we have to share.
Check for Signs Your Air Conditioner Needs Repair
Like we said above, this time of the year is the most likely time for you to experience air conditioner trouble. This is sometimes due to simple wear and tear. It could be that the motor bearings have worn down. They'll need to be replaced or at least re-lubricated in order for the motor to remain functional. Or you might have a dying capacitor, which helps your air conditioner start up and keep running. If your AC system seems to be struggling to do either, it may be that you need a capacitor replacement.
Other repair needs can also affect your heater and should be addressed right away. For example, lowered airflow could mean that you have damaged ductwork. Over the years, your air ducts can accumulate damage like pinhole leaks and small tears due to wear and tear, intense heat, or even rodents. Another potential problem that could affect your HVAC system is a miscalibrated thermostat. If you notice any of these causing issues, please give us a call!
One last potential repair need is a refrigerant leak. The most common sign of a refrigerant leak is lowered cooling power and/or a hissing or gurgling sound. The refrigerant is what allows the cooling process to happen to begin with, so you'll want to get this taken care of right away.
Schedule Heating Maintenance!
Okay, now it's time to talk about your heater! Have you scheduled a tune-up for it yet? If not, now is the perfect time. We typically recommend this service in the fall since it's before you need your system the most. During maintenance tune-ups, our technicians thoroughly inspect, clean, and adjust components that need it. We'll also alert you to any small repair needs your system might have so you can get them professionally taken care of before you begin using your heater in earnest. This will ensure that you're able to keep your household comfortable and safe all fall and winter long.
Contact Comfort Flow Heating for quality HVAC services!