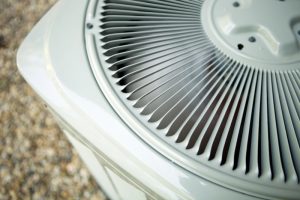 It's hot here in Salem, and we are sure that you're putting your air conditioner to work. Most summers we're sure that you just turn on your air conditioner and let it run. There's not much more thought surrounding it because … what else is there to think about?
Well, we want to take the time to tell you that there is so much more to air conditioning service in Salem, OR. In fact, we're here today to help you get more from your air conditioner. There are a few simple things that you can do to help out your home's air conditioner this summer.
Try These Tips!
Here are a handful of techniques you can try out. These tips will give your air conditioner that extra boost you're looking for.
1. Switch Out Your Filter
If you're not already doing this, then consider this your wake up call!
You need to switch out your air conditioner's filter once every few months. If you don't, then you're only hurting your AC system. Switching out the filter will give your air conditioner a fresh start. It makes sure that your AC system is clean and ready to run without any issues.
2. Raise the Temperature on the Thermostat
We know that raising the temperature on the thermostat seems like the last thing that you want to do on a hot day but, have some faith in our expertise. You might think you want your home freezing cold after you walk indoors from the outside heat, but in reality, a mild temperature around 78°F will suffice.
3. Call for Regular Maintenance
You should call for AC maintenance every spring. If you're not getting your air conditioner tuned up once a year, then you're leaving it vulnerable to all sorts of trouble. Maintenance is like your air conditioner's annual physical. It's where a professional can take a close look under the hood and make sure everything is okay.
4. Get Your Indoor Air Quality Right
Improving your home's indoor air quality can help your air conditioner too. Make sure that you have the right humidity balance and that you have clean air before going any further. It's going to help you get the performance that you need from your home with ease.
5. Know When You Need More
If you've tried your best to improve your air conditioner, yet everything you're doing seems to be in vain, then it means you need something more. You can find this with our professionals. We can pinpoint the problem you're having in record time and fix it for you. We want you to have the best air conditioning service around.
If you walk away from this blog, try a combination of these tips, and notice that nothing changes, then it is time for you to schedule an appointment with our team. We can take things a step further and help you get the repair work you need for your house.
Contact Comfort Flow Heating to schedule an appointment with our professionals today.