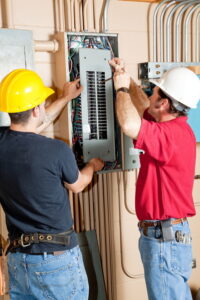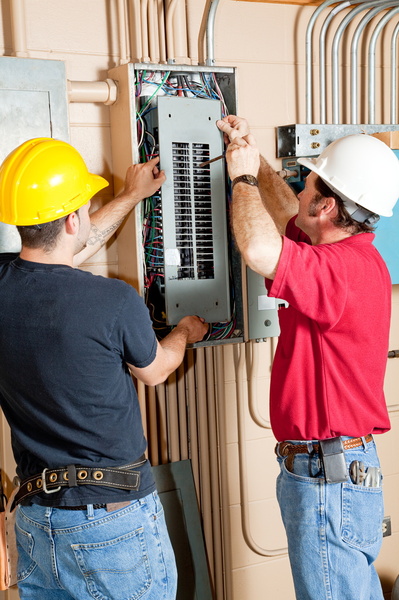 Homeowners don't tend to think about their electrical system a whole lot… unless they're installing something that requires wiring. The truth is though, even just the addition of more electronics or appliances to your home can be the reason you call an electrician. Or if you notice things like lights flickering or hot switches in the house. We're going to talk about these signs and more below.
If you notice any strange symptoms, or if you're about to have another big appliance or electronic installed, it may be time to upgrade your electrical panel. Read on to learn more!
You Still Have a Fuse Box
The truth is, if your home is still using a fuse box, it's definitely time to call an electrician. Electrical contractors stopped installing fuse boxes decades ago, because they're unsafe. Unlike circuit breakers, which trip themselves when there is excess voltage, a fuse will burn out. The problem is, this causes a spark that can lead to an electrical fire.
Given that part of your electrical panel's job is to protect your home from electrical fires, this is clearly a problem.
Your Home Is Old
Even if your home isn't old enough to still have a fuse box, it is possible to still have an outdated electrical panel. The thing is, homeowners today are adding so much more to their electrical system these days–entertainment systems, phones, mobile devices that require charging, high-efficiency appliances, etc.
These all make your home very convenient but can also overload an older electrical panel. Consider calling for an electrical inspection if you haven't had one in over a year and are about to install an appliance or electronic.
You've Never Had an Electrical Inspection
If you've been in your home for a few years or longer and have never had an electrical inspection, then the time to call us is now! If anything you'll have peace of mind.
Your Lights Are Flickering
Flickering lights are typically not a sign that your house is haunted. A more realistic explanation is that your electrical system is overwhelmed and can't handle all the voltage going into the electrical panel. That said, you may want to try plugging in certain lights elsewhere and see if that resolves your problem. Sometimes, flickering lights just mean that a circuit breaker that leads to that specific fixture or area of your home is overloaded.
There are Hot Spots on Your Walls
This can be the sign of overheating wires or even a small electrical fire behind your drywall. Now, it's worth noting here that some switches will be warm to the touch. Dimmer switches, for example, are characterized by how warm they get.
If you've ruled that out as the cause, however, it's time to dial our number.
Your Circuit Breakers Keep Tripping
The one thing in your home that uses the most power is your HVAC system. This system may cause your circuit breakers to trip, often, and when that happens, your HVAC system will shut down. Whether you notice this, or another circuit breaker tripping constantly, you'll want to call us.
When you're ready to hire a professional electrician in Salem, OR, contact Comfort Flow Heating!