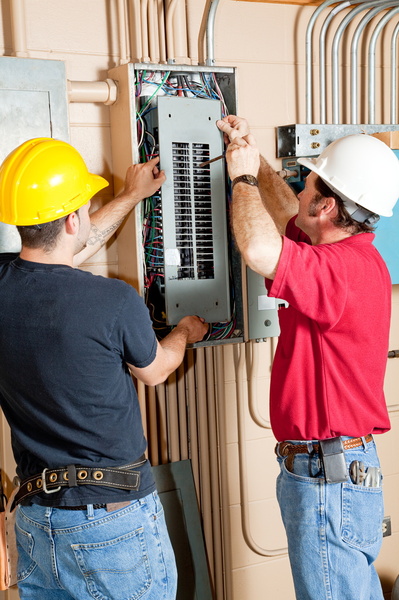 You probably don't give your electrical panel much thought. The only time you need to use it is if you need to flip a circuit breaker because one of your appliances overloads the panel, and hopefully, that's not often. But the electrical panel is the heart of the energy operations for your entire home. It can impact how well your appliances work, and you want to make sure that it is in the best condition possible.
If you think it's time for an electrical panel upgrade in Eugene, give our team a call. If you're not sure how to tell when it's time for an electrical panel upgrade, you can keep reading to learn more. Your electrical panel may have one or many signs that it's time for an upgrade. Our team can visit your home for an assessment and give you our recommendation for making the upgrade.
1. Electrical Panel Age
Electrical panels can last anywhere between 25 to 40 years. But once your electrical panel is more than 25 years old, it's time to begin thinking about a replacement. As the system ages, you are more likely to experience electrical problems in your home. This may include breakers flipping more often and other problems.
2. Burning Smell
If you're not cooking something in the kitchen, you should not have a burning smell in your home. If it does smell like something is burnt or burning, your electrical panel may be to blame. A failing electrical panel can pose a fire risk to your home. Even if your electrical panel works fine, the burning may be happening inside of your walls where you cannot see. It's important to contact a certified electrician immediately for an inspection if you suspect that your electrical panel is failing.
3. Few Wall Outlets
If your home doesn't have enough wall outlets to plug in your appliances and electronics, that's a sign that your electrical panel is old. Older electrical panels had fewer outlets in the rooms. You may be tempted to use a power strip, but this could overload your electrical panel if it is not designed to handle more electricity.
4. Having Fuses
If your electrical panel has fuses, instead of circuit breakers, that's a sign that your electrical panel is much older. A fuse base. A fuse box is different than a circuit breaker. Instead of flipping a switch to reset an outlet, you have to replace the entire fuse. It's important to get your fuse box upgraded to a circuit breaker panel.
5. Rust
When you open your electrical panel, you shouldn't see rust anywhere – even a little. Rust can indicate water damage and that's a big problem when it comes to electricity. In addition to having your panel replaced, you also need to find the source of the water damage so you can prevent it in the future.
6. Heat
You also shouldn't feel heat. Your electrical panel is there to regulate how hot your electrical system is. If the system is overheating, it may not be working correctly. And your electrical panel doesn't have to be hot to the touch. Even if it is just warm to the touch, that is still a problem.
Your comfort is our business! Comfort Flow Heating serves all of Oregon, so contact our team today to schedule your appointment.