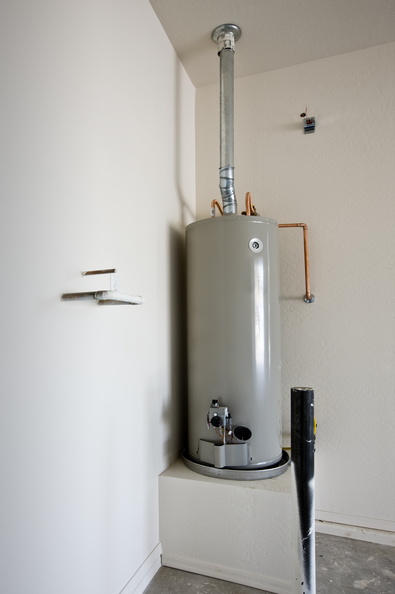 In most homes, the water heater is stored out of sight in a closet or garage. This means that you probably don't give your water heater much thought. You get hot water when you need it, and as long as that's happening you don't have a reason to worry.
But beware when you hear unusual sounds coming from your water heater. Your system should mostly be quiet when it is running. If you hear loud or concerning noises, it may be time for water heater repair in Eugene. When you invest in water heater repair services early you can extend its life so that it lasts your family a long time. 
If you hear any sounds coming from your water heater that make you pause and go hmmmm, then you need to give our team a call. Ignoring a problem can lead to additional damage and more expensive repairs. Maybe nothing is wrong, but it's better to be safe than sorry.
Causes of Water Heater Rumbling or Crackling
Water heaters most often make noise because of sediment buildup inside the water tank. If your home has hard water, that means that it has a higher mineral content. This isn't necessarily bad for your health, but it can be bad for your water heater. 
The minerals are so small that you can't even see them with the naked eye, but over time they can build up and create a layer in the bottom of your water heater. They can block the heating elements from heating your water efficiently. When the heat does turn on, it stirs up this sediment and causes a rumbling or crackling sound. Your water heater ends up using more energy to heat your water because of the blockage. 
Solutions for Water Heater Sounds
Getting rid of sediment buildup is luckily an easy process. Our team has to flush out your tank to remove it. A water heater flush isn't something to attempt on your own so make sure that you hire a professional plumber. If you have problems with your water heater again in the future we can create a track record to determine if there's a bigger problem.
If you have a significant problem with hard water, you may need to install a water softener. Sediment buildup in your water heater means that the rest of your plumbing faces similar issues – even if you're not aware of it. Instead of investing in services to clean up the sediment, you could be preventing it at the source. A water softener removes minerals before they ever reach the plumbing inside your home.
You may not think of your sturdy plumbing components as being delicate, but they really are. Wear and tear from hard water can cause your pipes and water heater to wear down faster so you have to replace them all sooner. In fact, a water softener can actually extend the life of your plumbing.
Your comfort is our business! Comfort Flow Heating serves all of Oregon, so contact our team today to schedule your appointment.