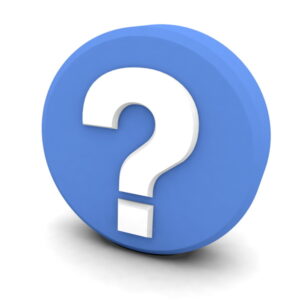 We're never going to answer this question with a "no," but we imagine you'd like more of an explanation than that—and we're here to give it!
Many homeowners have struggled recently with determining how to stay healthy inside their homes. "Indoor air quality" has become a buzzword of sorts, but achieving good indoor air quality is definitely not a fad! In fact, we've been touting the benefits of whole-house air purifiers for years now, and will continue to do so.
Keep in mind, there is no indoor air quality product that can guarantee you'll never deal with virus transmission in your house. But using the right indoor air quality solutions can certainly help lower your risk of problems. A whole-house air purifier is one of those solutions. Read on to learn more!
An HVAC Air Filter Is Not Enough
There are homeowners out there who think the air filter that came standard with their HVAC system is enough to protect or improve their indoor air quality. While they certainly do not hurt, and they have some ventilation properties like drawing dust, dirt, and debris from the air, their intended purpose is actually to protect the HVAC system.
The Air Purifier Difference
When you hear the term "air purifier," do you think about little robot-type appliances that sit on top of a dresser or on the floor? These are portable systems, and they're great for a single room or even for a small studio apartment. They won't give you any significant results, however, if you have a multi-room or multi-story house.
Instead, consider the installation of a whole-house electronic air purifier and/or a whole-house UV air purifier. Each has its own benefits.
The electronic air purifier draws in dust, dirt, and viral particles from the air (much more effectively than the standard HVAC air filter) and the UV air purifier is installed into your ductwork, where it kills the source of viruses and bacteria before they even have the chance to enter your home.
The Whole-House Difference
As we talked about above, portable air purifiers are only a viable option for a room or two at a time. So, what happens if you have a four-bedroom home? You'll need one for each bedroom, your kitchen, your living room, etc. At least, this is true if you want to rid the entire home of contaminants. But this means maintaining and replacing filters in three to six air purifiers or more every few months.
With a whole-house system, all the components are installed directly into your HVAC system, and it will also help that HVAC system run more efficiently and effectively.
Whole-House Air Purification = Convenience
One of the biggest reasons that more homeowners are choosing a whole-house air purifier for their indoor air quality needs is because of the convenience. Since it's installed right into your ducts, a whole-house air purifier takes up no unnecessary space like multiple portable systems do. You don't have to worry about the noise associated with multiple portable systems either. This makes these systems unobtrusive, useful, and convenient.
To get a professionally installed air purifier in Cottage Grove, OR, look no further than Comfort Flow Heating. Contact us today!