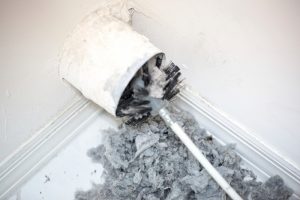 We often get the question from our clients, "well, do I really need a duct cleaning?" the answer is no. If you're fine with breathing in contaminants, feeling colder all winter, and paying more than necessary for your HVAC services you can continue along without a duct cleaning. If you'd like to avoid these detriments, an air duct cleaning is a simple way to boost your indoor air quality.
Your indoor air quality directly impacts the quality of your home, your health, and your comfort. It's always a good idea to have a professional duct cleaning from a member of our conscientious team. If you need a thorough duct cleaning in Florence, OR contact our team. If you'd like to know the various benefits of duct cleaning, keep reading below.
Lower Heating Bills This Winter
Getting your air ducts cleaned in fall helps you prepare for your winter heating bills. When you have a professional air duct cleaning, your technician will thoroughly clear away any debris, dust, dirt, and grime sitting in your system reducing the efficacy of your heating. When this is cleared away, it's easier for your system to effectively heat your home. Improving your airflow in this way means less consumption of energy. You can expect to notice a dip in the price of your heating bill.
Higher IAQ
The leading reason homeowners seek out an air duct cleaning is to boost their indoor air quality. If you live in a newer, energy efficient home here n Florence, your indoor air quality may actually be worse. While these homes are great for energy efficiency, the tight seal on your home might also keep pollutants in.
Pollutants in your home vary. They include household cleaning fumes, tobacco smoke, mold, dust, viruses, and allergens. When you have your air ducts cleaned you'll greatly reduce the factors that contribute to indoor air pollution.
Increased Comfort
Dirty air ducts reduce the efficacy of your home's HVAC system. When your air ducts are cleaned noticeably improves your air flow and increases you're the comfort of your home.
Bonus Tip: If you'd like to go the extra mile in increasing your home's comfort this winter, consider installing a whole-home humidifier. A whole-home humidifier balances out your home's air during our dry winter months. Water vapor in the air acts as an insulant and helps you feel warmer even when the thermostat is set to a lower temperature.
Longer System Lifespan
Cleaning your home's air ducts reduces the strain on your HVAC system. Even small strains like this unnecessarily wear down your home's HVAC system over time. It's incredibly important to properly maintain your HVAC system and reduce factors like this whenever you can so that your system can last as long as it should. An air duct cleaning is a simple service that improves your system's life expectancy.
You invest a lot into your home's heating system—make sure you take proper care of it too.