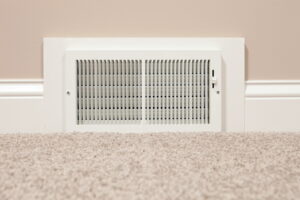 As the warmer weather approaches, you may be thinking about your air conditioning, not your heating. Yet, end-of-the-season problems can arise commonly, especially if the system was not maintained well during the heavy use season (even if it was, a long winter is hard on your system). That's why paying close attention to heating repair in Salem, OR, even as the season draws to a close, is necessary. 
Know what to look for that warrants a call to your repair technician, such as these situations.
Loud Noises 
Unexpected, loud noises are a sign that your home heater needs repair. Furnaces always make some noises, but if you hear new noises such as clanging, banging, or even excessive clicking, those are instances in which the system needs attention. Often, these are a sign of worn components that need to be repaired sooner rather than later. 
Strange Smells
New or strong smells are nothing to overlook. The only time you should smell something from your heating system is at the very start of the season when you first turn them on. At that point, you may smell the dirt that burns off the jets and heating exchangers. Any other smell isn't normal. For example, if you smell a burning odor, that's an urgent issue that needs a repair technician immediately (turn off the system right away). 
Air That's Lukewarm 
Another indication of a problem is a change in the air that's coming through the vents. If it suddenly seems more lukewarm than warm as it used to, that could mean that the system is not running properly. If you have a gas-powered heating system, this could be a significant problem requiring emergent attention. In electric systems, any lack of warm air can indicate a thermostat problem or a concern with the air ducts. 
Higher Than Average Bills
Once that warm air comes in, you'll love opening your heating bills because they'll be significantly lower than they were all winter. However, if you notice a spike in your energy costs at the end of the season, that may indicate a problem. There are many reasons for this, some as simple as a clogged furnace fixture. Other times, there may be a motor that's not operating properly or a concern with your thermostat. It's always best to give us a call to take a closer look.
Any Change in Function
It's important to note that breakdowns can happen at any time of the year, even right at the end. If your system stops working at all or is no longer heating your home well, let our team take a closer look. We may be able to make repairs to it right away, so your home warms up again. In other cases, you may need to start planning for a new system, which is something we can help you with throughout the year. 
Contact Comfort Flow Heating for quality heating repair in Salem, OR.