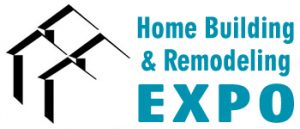 Comfort Flow Heating will be at the upcoming Home Building & Remodeling EXPO in Springfield, OR, with our own booth. This is the first Home Building & Remodeling Expo held by the Home Builders Association of Lane County, and it will give the community the opportunity to meet professional local businesses in the housing industry. If you're considering doing building or remodeling for your home, the Expo is your one-stop shopping place for the many services you need. You can meet with landscapers, designers, builders, remodelers, and more. It's the only show of its kind in Springfield!
We'll be there presenting the best in the HVAC installations you need for comfort in your new home or to complete your remodeling project. Are you interested in using radiant floor heating for your house, or are you considering putting in ductless mini splits for flexible construction planning? We'll help you explore all the options available to you for great heating and cooling. Stop by and say hello! We are in booths #207, 208, and 209.
Willamalane Center
250 S. 32nd Street
Springfield, OR 97478
Expo Hours
Friday, May 18th: 5pm – 8 pm
Saturday, May 19th: 10 am – 8 pm
Sunday, May 20th:10 am – 5 pm
Admission and parking are free for guests!
Comfort Flow Heating serves all of Oregon with heating and cooling.