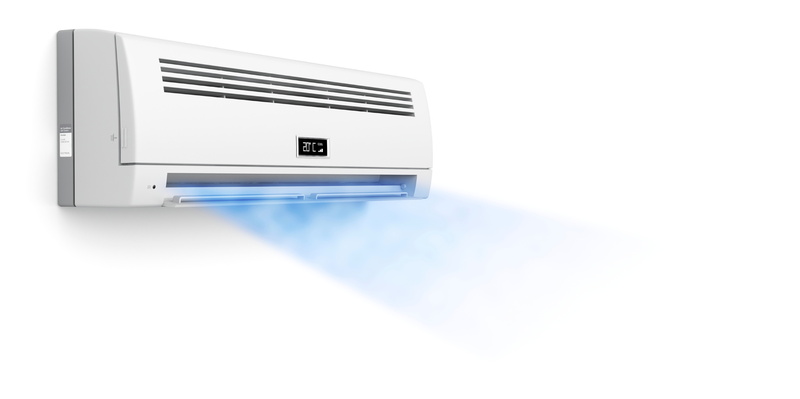 The ductless mini split heat pump is an increasingly popular choice for both homes and businesses. For new residential and commercial building construction, a ductless system allows for more freedom in building and designing. A ductless mini split uses an outdoor unit (or more than one outdoor unit depending on how large the space they need to condition is) that connects to up to 8 indoor air handlers per outdoor unit. Each of the indoor air handlers contains a refrigerant coil and blower fan to send cooled or heated air directly into the living space.
If you're considering going with a ductless system for your home, you may feel a bit hesitant at first. After all, those air handler units look a lot like window air conditioners, just not set into a window. Window units aren't much good for efficiency or comfort, so you might wonder if the ductless system can really keep up with a hot summer.
A ductless AC can handle the heat (as long as it was installed right)
A ductless mini split heat pump isn't a window unit—it's a single heat pump system. Each of those units on the wall connects through a hole in the back to the exterior unit. You have the power of a full sized compressor outside working to provide you with the cooling power you need without energy waste.
But, the system does have to be professionally sized and installed. A ductless mini split can provide between 9,000 and 22,000 BTUs of cooling. If the system is too small, it won't keep up with the heat. If it's too powerful, it will end up wasting energy. The installers will also determine how many air handlers are necessary to provide even cooling around the house and where they should be placed.
Something to keep in mind: although there are some "cooling only" ductless systems, most of them are heat pumps. This means they can provide both heating and cooling as needed. Just like standard heat pumps, a ductless mini split doesn't lose any cooling power because it can also operate as a heater. A heat pump works the same whether it's cooling or heating—the only difference is the direction the refrigerant flows through the system. A well-installed ductless mini split heat pump is ideal for our Oregon climate, since it's a powerful AC and an efficient heater.
We offer many different types of air conditioning in Salem, OR to install in your home, including excellent Mitsubishi ductless mini splits. These systems have terrific efficiency and come in flexible options. We offer the top-rated models, such as the MXZ–8B48NA which is rated for up to 8 indoor units, the MXZ–4B36NA which is rated for 4 indoor units, and the MXZ–3B30NA which is rated for 3 indoor units. We'll help you find the ductless system with the right number indoor units to meet your comfort needs during all seasons. Call us to arrange for an appointment to look into your cooling options.
Comfort Flow Heating serves all of Oregon. We have 24-hour emergency service available.