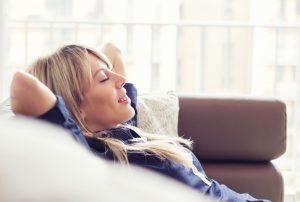 We're in the race toward summer. Why is it a race? Because the time is shortening when you can have air conditioning services like repairs and upgrades done before the hot weather arrives and AC work is much less convenient. It's especially important to act fast on spring AC jobs if you think you need to have a new air conditioner put in.
Why Do You Think You Need a New AC?
We're not trying to talk you out of a new air conditioning installation. We want you to take a look at what it is about your AC has made you believe that it's best moving forward with a new system:
The system is too old. How old is too old? An AC that's more than 15 years in service is definitely ready to retire, even if it still seems to be working fine.
You think you're putting more money into it with repairs and electrical bills than you should. It shouldn't cost more than $500 a year in repairs to keep the system running, and if your recent summer electric bills are steadily rising, it's a good idea to have a professional find out if an aging AC is the reason.
The air conditioner simply can't keep up with the hot weather. We recommend checking to see if a repair can fix the problem by calling one of our technicians for service. The technician can give you an honest answer about the choice between repair or replace.
Think About Your Replacement Options
If you haven't been in the market for a new air conditioner for more than 10 years, you'll be surprised at the many AC choices you have, such as ductless air conditioners and special high-efficiency systems. You can also choose to have a heat pump installed if you're also thinking about replacing your heating system soon. Some of these options are more expensive upfront than a standard central AC, and you can trust to our experts to help you balance installation costs against long-term savings and performance. You hope to have a new air conditioner that will last for longer than a decade, so make sure you have the right AC for your needs at the start!
Consider a Geothermal System
Since we're thinking about new comfort systems, it's a good time to mention the option for a geothermal heat pump. Although people tend to connect geothermal systems with heating (understandable, since -thermal is in the name), a geothermal heat pump does the same job a standard air-source heat pump does: it heats and cools. The cooling mode for a geothermal heat pump removes heat from the house and deposits it in a heat sink in the ground. It's an efficient method of cooling—and heating efficiency is even greater—so if your property has the space for geothermal loops, please give some thought to it. We do extensive work with geothermal in Oregon, and we're happy to consult with you on whether geothermal is ideal for your house.
We're the Salem, OR HVAC contractor for any air conditioning need you have: we've worked with AC systems in Oregon for more than 50 years.
Comfort Flow Heating serves Oregon with commercial and residential HVAC.