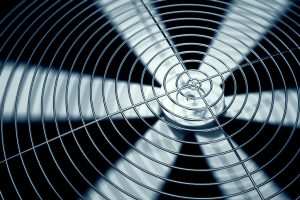 You invested in an attic fan to help your air conditioner work more efficiently. But if your attic fan is showing signs of age, then it may not be working as well as it should. However, since it is out of sight in your attic, you may not always realize when it is having problems.
Noticing issues with how well your home is staying cool may not be an air conditioning problem. It may actually be that your attic fan is the problem. Keep reading to learn more about the signs that your attic fan needs repair or replacement. Then give our team a call for attic fan repair in Springfield.
The Fan Won't Turn On
If your fan won't turn on, that may seem like an obvious issue. But if your fan is in your attic, you may not know how long it has been inoperable by the time you realize it. The longer that your fan is broken, the harder it may be to repair. The question is, why won't your fan turn on?
There could be a problem with the thermostat reading the temperature, the motor, or the electrical connections. Our team can troubleshoot the problem and get your fan working again. Sometimes, it is as simple as replacing one of these components or making tweaks to get your fan running again. Other times, your fan may just need to be replaced completely. After we complete our assessment, we can review your options with you.
Blades Won't Turn
There may be times when your fan motor turns on, but the blades don't actually spin to move air. When this happens, it's obvious that your fan is still working, but there is a disconnect somewhere. Usually, it has to do with a fan belt. As years go by, these belts can stretch out, warp, and even break. The good news is, this is usually an easy fix. We can replace your fan belt and get your fan working again in no time. 
Lack of Airflow
Your fan has two types of airflow. Airflow coming into the fan and airflow blowing out of your attic. If airflow is blocked in either direction, it can be a problem for your home. You want to check the intake for any blockages and make sure that the opening is big enough to bring in fresh, cool air. 
If there's not enough air coming in, your fan may begin to work harder to bring in the clean airflow, resulting in excess wear and tear on the fan itself without producing any results. You also want to make sure that nothing is blocking the area where your fan blows hot air outside. Otherwise, heat may just get trapped in your attic and never get out. When this happens, your attic fan isn't achieving the goal of cooling that space to help lower the temperature in the rest of your home, too.
Your comfort is our business! Comfort Flow Heating serves all of Oregon, so contact our team today to schedule your appointment.