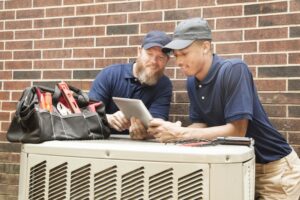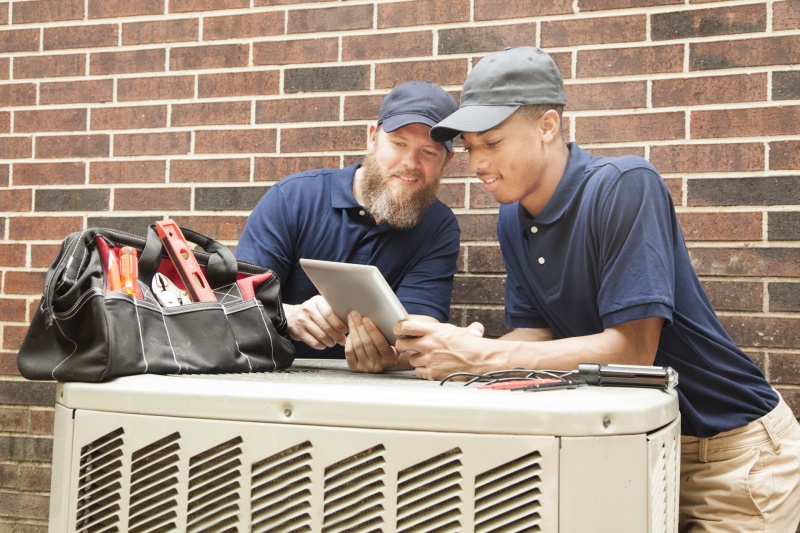 While it may take a little bit longer for temperatures to warm up around here than it does in other parts of the country, it's no secret that relatively speaking, our summers are hot. Therefore, you need a highly efficient and effective air conditioner to keep you cool throughout the season. True, if something goes wrong with your air conditioner, our team is here to help you with prompt and reliable repairs. But wouldn't you like to avoid air conditioner repairs if you could?
Well, you can! With proper care, your air conditioner can work reliably and efficiently as possible throughout its entire lifespan. The average air conditioner can last 10–15 years when properly cared for. But without proper care, you can expect that lifespan to be cut in half.
Read on as we provide a few tips on how to best prepare your air conditioner for summer.
Schedule a Tune-Up!
Have you ever scheduled a maintenance session for your air conditioner? Hopefully, if you've had the system for over a year, you have at some point. Annual maintenance helps air conditioners work efficiently and effectively for as long as possible.
During maintenance, our technicians thoroughly inspect, clean, and adjust the components that need it. We also alert you to any repair needs that exist within the system so you can get those repairs on your schedule right away and avoid worse problems later on.
We know it's hard to fathom scheduling service for your AC system if it doesn't seem to desperately need service, but maintenance will end up saving you hundreds over the lifespan of your system, plus it will help keep you and your family stay comfortable.
Change the Air Filter
There are not a lot of maintenance tasks we would tell a homeowner to do on their own. But changing the air filter absolutely is one of the tasks you should be doing every 1 to 3 months.
The air filter within your air conditioner (and heater for that matter) is in place to protect the system itself from dust, dirt, and other debris that can get inside and damage its sensitive interior components.
When an air filter gets too clogged up, a couple different problems happen. First off, airflow will be restricted and your cooling system won't be able to cool the home as powerfully. Secondly, a clogged air filter can hurt your indoor air quality. This isn't to say this filter is there to protect your indoor air quality—it's not. But when it gets too clogged up that means it's drawing in a lot of particles that are now floating around in your indoor air because they can't reach the filter.
Clean Around the Outside of the System
Your air conditioner's outdoor cabinet sees a lot of use over the summer. But in the winter and spring, it may have been affected by things like leaves, dirt, lawn mulch and more. Before you start using your air conditioner on a regular basis this year, be sure to clean around the outside of the system so airflow isn't restricted.
Schedule maintenance for your air conditioning in Florence, OR today by calling Comfort Flow Heating.