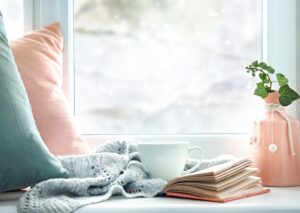 Did you know that fall is one of the best times of year to upgrade your air conditioner? You may be thinking about putting off an HVAC installation in Eugene for next spring or summer. However, scheduling and installation now offer a variety of benefits.
But how do you know when it is time to upgrade your air conditioner? There are many times that your HVAC system has problems that can be addressed by making repairs to the system. However, there are other times when problems are extensive enough to require a complete replacement. You can keep reading to learn more about how you know when your air conditioner has reached the end of its life and it's time to upgrade.
Signs of Serious Problems
There are common AC problems, and then there are problems that wave gigantic red flags because they are so serious. If you begin to hear any unusual sounds like metal grinding against metal, you definitely need to call for AC service. Something may be wrong with the blower motor inside of your air conditioner.
It's also a serious concern if your air conditioner completely stops producing cool air or won't turn on at all. While sometimes there can be minor problems contributing to these issues, usually that means something major is wrong with a capacitor or compressor. All of these are components with a high cost for replacement.
Repairs Costs
When you schedule a repair appointment with our team, it is important to be prepared to make a decision about whether it is better to spend money on repairs or invest those funds in a complete AC replacement. We usually recommend that you not spend more than half the cost of a new unit on any repairs.
This total may be one single repair or a series of repairs that add up to a large amount. By the time you spend thousands of dollars on repairing your current air conditioner, you could have a newer and much more efficient unit that will last you for 15 years or longer.
AC System Age
If your air conditioner is already up in age, there's no guarantee that repairs will make it last long enough to be worthwhile. This is especially true if your air conditioner is no longer covered by the manufacturer's warranty. You could put thousands of dollars into your air conditioner only to have to replace it two years from now. Getting an extra couple of years out of your unit may not be worth thousands of dollars compared to investing in something that is brand new with a long life ahead of it.
Efficiency Considerations
It can be difficult to justify buying a brand-new air conditioner. And there's no way around it, a new air conditioner costs a lot of money. But you also have to consider your potential savings. If you have an older air conditioner that has lost efficiency over the years, you are likely spending a lot more on your monthly energy costs. 
We are able to estimate your energy costs with a more efficient air conditioner so you can see the comparison of how much you will save over what you are currently spending to cool your home. The savings may be significant enough to justify investing in a new heater sooner rather than later.
Your comfort is our business! Comfort Flow Heating serves all of Oregon, so contact our team today to schedule your appointment.