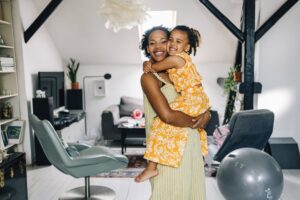 If you're thinking about installing a new heater in your home ahead of the fall and winter seasons, now is a great time to do so. You can install a new system now and have confidence going into the cooler weather that your home will be warm and comfortable without any problems.
The question is, what kind of heater do you want to install? You have a variety of options for furnace alternatives in Springfield and our team is here to help you make the best decision for your home and family. You can keep reading to learn more about the different types of heaters we install, including the pros and cons of each one.
Heat Pump
A heat pump is a particularly great option because it is both air conditioning and heating all in one system. A heat pump eliminates the need for you to have a separate air conditioner and heater and may save you some storage space in your home by combining the systems into one.
Heat pumps are known to be very energy efficient, especially when operating as an air conditioner. However, your heat pump may have to work a little harder to bring heat into your home on the coldest days of winter. Because of this, we recommend adding on a small furnace that can kick in when your heat pump is struggling. This will help you to maintain a consistent level of comfort, while also protecting your heat pump from taking on too much strain.
Gas Furnace
A gas furnace is another great heating option. Gas heaters tend to offer more savings on energy bills compared to electric heaters. This is because the combustion process of a gas heater produces heat much more quickly. As a result, your home may get warmer faster and stay warmer better.
Keep in mind that the gas heater does have some energy use that goes to waste because of the combustion process. Electric heaters are considered 100% energy efficient because they do not lose any energy during the combustion process. But gas heaters will still cost less to operate because gas creates heat so much better.
If you do decide to invest in a gas furnace, we recommend that you have a carbon monoxide detector installed. Gas leaks can be very dangerous for your home and family, and often don't have any obvious signs since gas does not have a color or odor.
Radiant Floor Heating
Radiant floor heating uses a network of pipes and a boiler. The boiler heats up water, and then channels it methodically through these pipes as a way to heat your home. Water is an excellent conductor of heat, so these systems are known to be very effective and energy efficient.
Your home is likely to get warmer faster when you turn the system on, and be more comfortable for longer. The installation process can be a little more involved since we have to install pipes and attach them to the boiler. This is really no different than installing a network of ducts for a different heater. Heat is just being channeled in a different way.
Your comfort is our business! Comfort Flow Heating serves all of Oregon, so contact our team today to schedule your appointment.