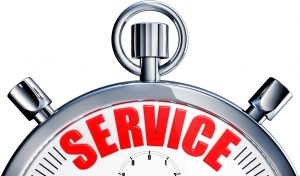 This is the first official week of spring. That doesn't mean the weather in Oregon instantly warms up, as anybody who's lived here for even a year knows. We'll still experience heavy rains and cool days. But summer is not far off, and the arrival of spring is an important reminder to have your home prepared for the hot weather. That means it's time to arrange for a tune-up for your home's central air conditioning system.
Is This Really Necessary Each Year?
No, it's not necessary. Your air conditioner may continue to work through the summer without having this professional service. But it's strongly recommended by HVAC contractors and HVAC manufacturers, as well as the U.S. Department of Energy. If you want to receive the best performance and service life from your air conditioner, make sure it receives professional maintenance each spring.
We'll break down the specific benefits you'll enjoy with annual AC inspections and tune-ups.
Protection against system failure: The worst problem you can face with your air conditioner is for it to stop working right when you need it the most. An AC that doesn't have maintenance before the summer heat arrives is at a much higher risk of a breakdown when stress is placed on it, such as during a day of intense heat. Knowing that your air conditioner is armored against a catastrophic failure is a huge stress reliever as well as a hot-weather reliever.
Reduction in repair costs and inconveniences: What if someone told you that you could prevent 85% of the repairs your AC might need over its lifetime? Well, we're telling you now. Regular maintenance keeps away the vast majority of repair troubles your AC may encounter. This not only saves you money, it prevents numerous inconveniences.
Extended equipment life: To receive the best return on your investment in a cooling system, the system must give you many years of effective service. The average lifespan of a central air conditioner that receives annual maintenance is 15 years. That number drops to 8 years without maintenance—a substantial difference!
Better energy efficiency: The energy efficiency of an air conditioner is the measurement of how well it converts electrical power into cooling output. The measurement used for this is SEER (Seasonal Energy Efficiency Ratio). The higher SEER, the less costly in general the AC will be to run. Regular maintenance stops SEER from quickly declining, and the AC should be able to keep the same SEER rating through 95% of its service life. This prevents a steep spike in cooling bills.
Cleaner operation: Cleaning the AC is an important part of routine maintenance, and this helps to prevent the air conditioner from putting too much dust in the air of your home.
Warranty protection: For many air conditioning systems, for the warranty to remain valid the AC must have professional maintenance each year.
Choose us as your Salem, OR HVAC contractor and we'll take care of all your air conditioning needs for the spring and summer—and for many springs and summers to come. We offer excellent maintenance of residential air conditioners and heaters
Comfort Flow Heating serves all of Oregon.