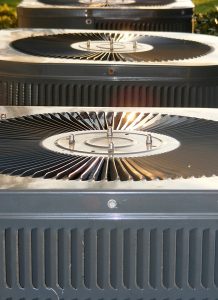 When it comes to your air conditioner, you can think of spring as a time to test drive your air conditioner. If you're having trouble getting your air conditioner to perform in the mild temperatures of spring then you're sure to have trouble getting it to keep you cool in the hot heat of summer. If you think there's a problem then now is the time to act.
Finding great air conditioning repair in Eugene, OR isn't always an easy task. We understand how hard it can be to find a reliable cooling contractor in the area. That's why we ensure that every member of our team is licensed and ready to provide your home with the comfort that you need. If you're looking for a great technician in the area then make sure that you contact our team today at Comfort Flow Heating.
Signs That You Should Call in a Professional
Sometimes it's not clear when you need to call in the aid of a professional, here are a few clear signs that you're struggling with the efficiency of your heating system.
You Had Trouble Last Summer
Last summer might seem like it was eons ago so just take a moment to think back and recollect. Did you have any problems with your air conditioner? "Problems" are relative depending on the homeowner. You can count pretty much anything out of the ordinary as a "problem." It doesn't have to mean your system has gone completely haywire. If you had any trouble keeping your home warm and you didn't take the time to repair those issues, make sure you take the opportunity to do so now.
Your Cooling Bills Are Sky High
Do you ever go without air conditioning just so you can avoid a sky-high cooling bill? You should never have to do this, but it's a common occurrence with homeowners across Oregon as the weather heats up. You'll definitely notice a high price tag if you're relying on your air conditioner more often than usual, but the price tag should never be so high that you're dreading the arrival of your bill. Maintenance services help you fine tune your AC so that's it's always primed for hot weather.
You've Neglected Maintenance in Recent Years
When was the last time you scheduled a maintenance appointment with an HVAC company? If you can't remember then it's definitely been too long. You should have a maintenance appointment for your air conditioner every year. It's the best way to ensure that you always get the best possible performance from your AC unit. This doesn't just mean avoiding a breakdown. It means that you're getting the best comfort possible from your cooling system for the best price too.
Having a little trouble with your air conditioner this spring? It might be time for you to tackle any air conditioning repairs before temperatures really heat up. If you're ready to make a move, make sure you contact our team at Comfort Flow Heating today to schedule an appointment.