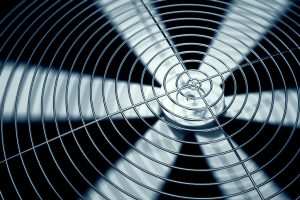 March and April mark the shift in the weather as we enter spring and start to move toward the heat of summer. This is the ideal time to arrange for your air conditioning system's annual maintenance. Although there are a few basic jobs you can do on your own when it comes to maintaining an AC (such as regularly changing the air filter), full maintenance that makes an actual difference must be left to professionals. Only a trained technician can handle the numerous tasks, such as inspecting motors and electrical connection and cleaning coils and moving parts, that go into a complete maintenance check and tune-up. You can depend on our technicians to provide your AC with top quality maintenance each year.
The Ways That Maintenance Benefits You
The most common question that people ask about air conditioning maintenance is if it's necessary to do it every spring. "Can't I skip a year here and there?" The answer is no. Maintenance isn't a luxury for an AC, and skipping it once makes it more likely it will be skipped again in the future, leading to cumulative problems.
There are numerous benefits to keeping up with annual maintenance. (This applies to heating maintenance as well, which we recommend scheduling each fall.)
A more reliable air conditioning system: The most immediate benefit of annual AC maintenance is an air conditioner that's less likely to suffer a major operational failure over the summer. Inspections locate places where wear on the system can lead to breakdowns, and adjustments and cleanings further remove potential problems. With a well-maintained air conditioner, you can enter the summer with the confidence that you probably won't need to make any emergency repair calls.
A more energy-efficient system: The build-up of wear and tear on an AC creates more strain on its components, in particular the blower motor. This will create higher energy bills as the system tries to overcome the extra stress. If an air conditioner has annual maintenance, it should retain 95% of its efficiency rating during its service life.
An air conditioner that lasts longer: Speaking of service life, most ACs should last between 10 to 15 years before requiring a replacement. But this is only possible if the system has regular professional maintenance. Annual inspections and tune-ups will help an air conditioner give you the best return on your initial investment in it by lasting as long as possible.
Fewer repair issues: You don't want to spend extra money each year to have your AC repaired. Around 85% of the repairs an air conditioner may need during its service life are preventable thanks to maintenance inspections that catch problems early—and that means huge savings in repair bills.
To arrange for air conditioning maintenance in Eugene, OR or the surrounding areas, contact our offices. Our Energy Savings Agreement provides you with two system visits each year (spring for the AC, fall for the heater) as well as other benefits such as a 15% repair discount and priority customer service. We serve all of Oregon with quality AC and heating services.
Comfort Flow Heating has over 40 years of history delivering comfort to homes and businesses in Lane County.