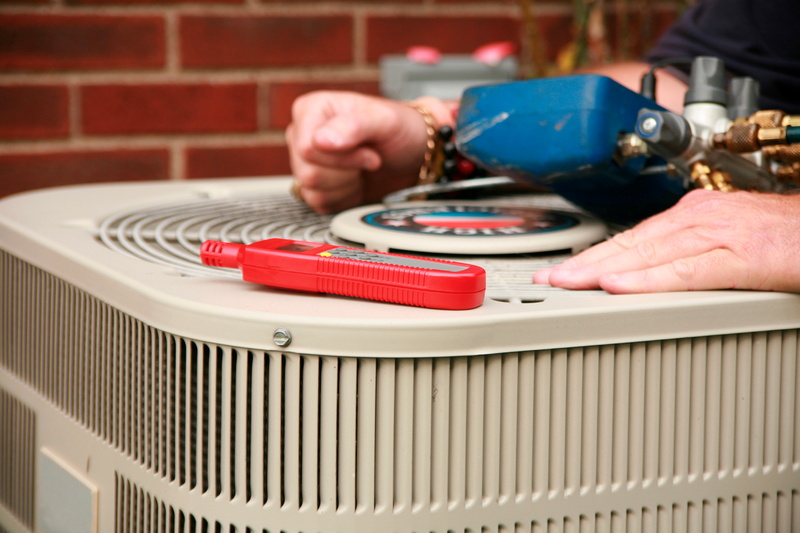 If you haven't already taken the time to reevaluate your air conditioner, this year spring is a great time to do so! You're probably already in the mindset of spring cleaning but you only center this "out with the old and in with the new" mindset to things like your closet clutter. We want to challenge you to think about your air conditioner in this same way.
If you've had your air conditioner for over a decade, it's a great idea to start thinking about upgrading your system, regardless of its current status. If you're currently struggling with air conditioning troubles that decrease your home comfort significantly it's also a great idea to upgrade. No matter what scenario you have on your hands, you can contact our team for a great HVAC contractor in Coos Bay, OR today.
You're Due for an Upgrade If…
You have to repair your air conditioner more often than once every few summers.
You struggle with your AC efficiency and pay very high cooling bills.
You can get or stay cool in your home.
Your air conditioner makes odd noises when it runs.
Your air conditioner leaks.
Your thermostat reading is inaccurate.
You experience very low or poor airflow in your home.
You smell very strange odors when your air conditioner runs.
Your AC Upgrade Options with Our Team
We offer the following systems here at Comfort Flow Heating:
Central Air Conditioning: This is the air conditioning system that you know and love. Central air conditioners use a standard split system and a network of ducts throughout your home to cool your space. These systems are incredibly reliable. If you're looking for a surefire way to cool off your home you can count on this system. You can contact our professional team members and have them match you with the perfect system for your home.
Ductless Mini Splits: Ductless mini splits are another great system to choose if you're looking for personalized comfort that isn't dependent on a network of ducts. Ductless mini splits use individual air handlers to heat or cool individual rooms in your home. Choosing this type of system is a great way to "zone" your home without actually opting for a zone-controlled system. It's also a great way to save on your energy expenses because you'll only cool the rooms you need to cool rather than opting for whole-house temperature control whenever you turn your system on.
Geothermal Systems: If you're looking for an eco-friendly, sustainable way to cool your home you should try a geothermal system. A geothermal system is a heat pump that relies on the temperature of your home a few feet below the ground rather than air to cool off your space. Geothermal systems are a big investment but they're worth it because of their long lifespans (25-50 years) and their eco-friendly nature.
If you're ready to upgrade your air conditioning system this spring make sure you choose a responsible team for the job. You can contact our team members at Comfort Flow Heating today to schedule an appointment with our talented technicians.