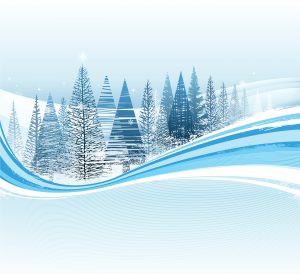 You've probably run your home's air conditioning for the last time this year. The fall Oregon weather is definitely here, and the cold weather will be sticking around until spring. Time to arrange for your annual heating maintenance with our team if you haven't done so already.
Your AC won't need to have its regular check-up and tune-up until spring, but it does need some special attention as it concludes its service for another year. "Winterizing" your air conditioning system isn't complicated, and it will reward you with protecting the system from potential damage, extending its service life and making sure it has an easy time running whenever it turns on again to cool your home.
A few basics steps for shutting down your AC for the year
Here are some steps, as well as considerations, to winterize the air conditioner. (Note: these steps do not apply to a heat pump, which will need to be uncovered and powered up during the winter as well.)
Make sure there are no lingering repair problems with the air conditioner. You do not want the air conditioner to go into its winter hibernation with a malfunction that hasn't been repaired. So if you noticed anything wrong with your air conditioner's performance during the last month it was running, call for AC repairs before you do anything else. This precaution means much less to worry about in spring.
Shut the air conditioning system off completely. It isn't enough to change the thermostat to heating. The problem is that a brief period of warmth, or a thermostat sensing incorrect temperatures indoors, may cause the outdoor unit of the air conditioner to come on when it shouldn't. This may draw water moisture or snow into the outdoor unit, which promotes corrosion. To turn the air conditioner off so it won't come back on accidentally, locate the power switch outside. It's near the outdoor cabinet under a plastic cover. Flip up the cover, turn the switch to "off," and you're good.
Clean off the outdoor cabinet of the air conditioner and see that the area around it is clear of debris. This isn't need to be extensive: you can use a hose to wash down the cabinet (on gentle pressure; you don't want to blast water into the grill and bend the coils) and brush off large amounts of dirt with a broom. Keeping the surrounding area free from leaves and branches, will prevent them from getting blown inside the cabinet.
Cover the outdoor condenser with a waterproof cover. You can purchase AC covers from a hardware store specifically for this purpose, but there's nothing wrong with using a tarp to do the job—as long as it's waterproof. Use bungee cords and luggage ties to secure the cover in place so winter winds don't rip it off.
There! Your AC is ready to make it through the winter in good shape.
If you still need to schedule a late-season air conditioning repair in Eugene, OR or elsewhere in our wide service area, you only need to contact us. We have 24-hour emergency service available for when those AC fixes can't wait.
Comfort Flow Heating serves all of Oregon. We are small enough to listen, large enough to deliver.