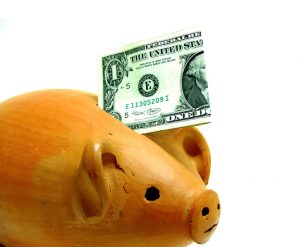 If you cringe at the thought of looking at your electrical bills during the summer, this post is for you. Running the AC during the hot months places an enormous demand on the electrical system. The air conditioner's compressor motor is extremely powerful (it has to turn liquid refrigerant into gas, after all) and it creates a noticeable spike in electrical costs when it runs. There's no way to avoid running the compressor if you want cooling from the AC—but you can find ways to run the compressor less often.
There are many simple steps you can take to reduce AC use: close blinds during the day, run the fan only, keep the thermostat around 78°F, reduce the use of larger appliances during peak heat. But in this post, we're looking specifically at AC services our professionals provide that can make a big difference in summer cooling costs.
Regular maintenance, maintenance, maintenance
We bring up maintenance frequently during the spring, but it bears repeating during the early summer—especially if you haven't had it done for the year yet. Professional maintenance consists of a tune-up, cleaning, and inspection of the air conditioner. These services reduce that amount of work stress on the AC so that it runs without unnecessary energy waste. It also heads off potentially expensive repairs. Thanks to regular maintenance, you can expect the AC to keep 95% of its energy efficiency during most of its service life.
Upgrading to zone control
A zone control system divides a house into different temperature zones that can be manipulated separately from each other. This means you don't have to power the AC to cool the entire home; it only needs to run long enough to manage the temperature in the zones requesting cooling through their thermostats. It's easiest to have zone control installed as part of a general HVAC upgrade. Talk to our technicians to learn more.
Replacing the manual thermostat
If your home still has a manual thermostat with sliders and dials, it's costing you money. Even making an upgrade to the most basic digital thermostat will improve AC performance thanks to better precision. If you upgrade to a digital Wi-Fi "smart" thermostat, however, the improvements can be significant. (Don't attempt to purchase a new thermostat yourself! A mismatched thermostat and air conditioner can lead to serious damage to the HVAC system. Let a professional find the ideal thermostat for your home.)
Install a high-efficiency AC
This is a big change, but if you have an air conditioner that's more than 10 years old, it may be the best choice to make. The newest high-efficiency air conditioners have variable-speed fans and multi-stage compressors so they don't have to run at peak levels all the time. They can power down to run at less capacity whenever they can, and this will reduce your cooling costs.
To arrange for air conditioning service in Salem, OR, call on our technicians. If you're looking to save on energy costs with your AC, we can help.
Beat the high costs of summer air conditioning: call Comfort Flow Heating. We serve all of Oregon.