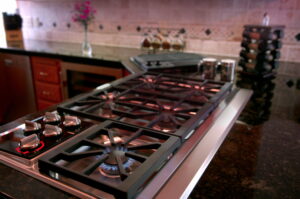 You know about air conditioning maintenance and you may even schedule plumbing maintenance. But did you know that your gas lines also need maintenance? You want your gas appliances to work at their best and for your home to maintain optimal safety. For these reasons, gas line maintenance is just as important as other types of homeowner maintenance.
Whether you have a gas stove that won't stay lit when the dial is released, or some other gas line problem, our team is here to help. We can visit your home and make sure that all of your gas lines are secure and working at maximum efficiency. You can keep reading to learn more about gas line maintenance and why it is so important for your home.
Preventing a Gas Leak
Gas service maintenance is the best way to prevent leaks in the first place. You don't want to wait until you have a gas leak to give our team a call, because by then, you're already facing hazards and potential damage to your home. Instead, you want to stay ahead of problems by having your gas lines looked at at least once per year. Gas leaks can happen because of your gas line's age, bad fittings, and even changes in temperatures that cause the connections to expand and contract in between seasons.
Signs of a Gas Leak
It is important to know the signs of a gas leak so that you can identify one quickly. If you have plants in your home that are wilting and dying, that's a strong sign of a gas leak. You may also notice that the people in your household are sick or experiencing symptoms of illness without any explanation.
Unlike a cold or virus that will pass after a few days or a week, getting sick because of a gas leak will have persistent symptoms. Unfortunately, these signs of a gas leak can also be attributed to other things. That's why it is so important for your home to have carbon monoxide sensors that can alert you to a gas leak.
Interruption of Service
If you think there is an issue with your gas lines, it's a good idea to turn off the gas service and prevent additional leaks or problems. This is another reason that maintenance is so important. When you run into unexpected gas line issues, you face an interruption of service. You may have to wait for a service appointment or the right parts to fix the problem. During this time, you won't be able to use your gas appliances which may include your water heater, stove, heater, and more.
When to Schedule Maintenance
You should schedule maintenance for your gas lines at least once per year. Since the fixtures can expand and contract with extreme weather, you may want to schedule service twice per year, once after summer and once after winter, especially if your area experienced particularly harsh temperatures. These expansions and contractions can have an impact on the life of your gas lines.
Your comfort is our business! Comfort Flow Heating serves all of Oregon, so contact our team today to schedule your appointment.