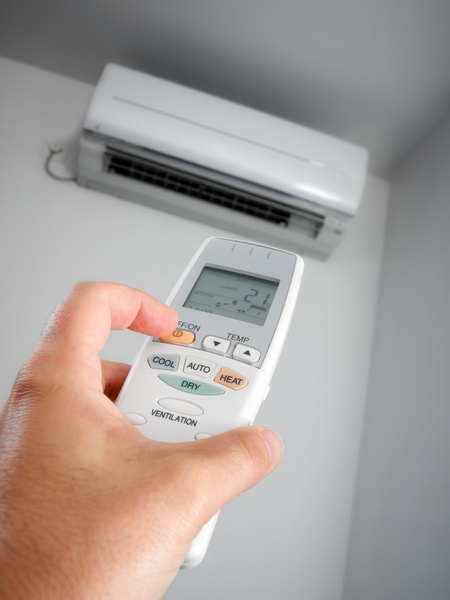 Ductless heating and cooling units are quickly gaining traction in the market when it comes to residential installation. Many homeowners want something different than the standard forced air system that has an attic full of ductwork and vents in every room.
Ductless heating and cooling is an efficient choice, but is it the right choice for your family? Learn more about the pros and cons of ductless heating. Then give our team a call for installing ductless heating in Eugene. It might be the smartest investment you can make in your home this year. 
What is Ductless Heating?
A ductless heating and cooling unit is also called a ductless mini-split system. It has one outdoor unit that is larger, and individual wall-mounted air handlers in each room or zone of your home. For example, you may have a single air handler for each bedroom, but if your kitchen, dining room, and living area are attached, you may have one unit for that "zone" instead of treating each area as a separate room.
Each individual unit can heat or cool a zone separately. If you have one family member that likes their room to be warmer or cooler, a ductless unit can accommodate that. The only connection that the ductless units need to the outdoor unit is for the refrigerant. There are no air vents or ductwork required.
Ductless Heating Benefits
Ductless heating and cooling units offer a variety of great benefits, including:
Installation is easy: Our team only has to drill a few small holes for the refrigerant lines. A majority of the work will be taking out your older system – including the ductwork and vents. 
Energy efficiency: Experts estimate that you can save as much as 50% on your monthly energy costs when you switch to ductless.
No heat loss: With a more traditional unit, your home can lose heat as air transfers from the system into your home through ductwork. When you eliminate the ducts, you also eliminate heat loss. 
Customize temperatures: It's easy to have individual temperatures for each zone or room of your home. 
Quiet: A ductless unit is even quieter than other systems. You can probably compare the sound to that of your fridge running. If you pay attention, you can hear it. Otherwise, it just fades into the background as white noise. 
Space saved: A ductless unit saves space with a slimmer profile and no need for space to accommodate ductwork.
Ductless Heating Cons
Everything has a downside and ductless units are no exception to this rule. Potential cons of ductless units include:
Installation expense: It costs more to install a ductless heater than a more traditional heater. It can help to remember you will save a lot on your monthly expenses, so it may be that the cost evens out after a few years. 
Maintenance: Since each room essentially has its own complete HVAC unit, you do have to plan on increased maintenance. You need to maintain your ductless system twice a year and clean the filters on each air handler even more frequently.
Temperature limits: Depending on where you live, there may be heating limits. This means that in a particularly cold climate, you may have a limited heating capacity.
Your comfort is our business! Comfort Flow Heating serves all of Oregon, so contact our team today to schedule your appointment.