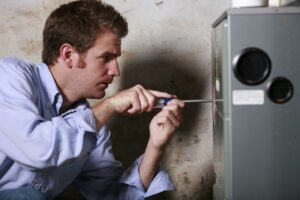 The official end of winter is just a few short days away. While it never gets as oppressively warm in our area as it does in other areas of the country, sooner or later we're going to be shutting down our heating systems in favor of warmer temps and eventual air conditioner use.
On that note, it's a good idea to schedule your air conditioner maintenance now, before you need this system the most. But that's not what we're going to talk about today.
One of the most important parts of having a fully functional and efficiently operating heating system is keeping on top of heating maintenance and repairs. If you scheduled a tune-up this past fall and took care of any pending repair needs at that time, you're probably in good shape. Either way, it's a good idea to be aware of any indicators of disrepair your heater may currently have, so you can rely on it throughout the remainder of our chillier temperatures. Read on as we uncover some of these indicators.