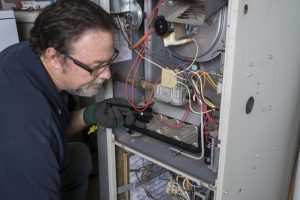 It may seem strange to talk about furnace maintenance when our heating systems have already gotten their heaviest use for the year over the past several months. And it's true, the ideal time to schedule this service is in the early Fall, before you need the system the most.
But unless your furnace has completely broken down to the point that you cannot use it at all and repairs would be fruitless, it's not too late to have your heater maintained. And considering we experience cooler temperatures throughout the year, it's never a bad idea to have maintenance done if it's been a year or longer since your last tune-up!
We get that this may seem like a hassle, but trust us when we say that furnace maintenance makes a huge difference in not only your comfort but your energy bills, too. Keep reading for a few of the biggest benefits of scheduling furnace maintenance now.